Legacy Modernization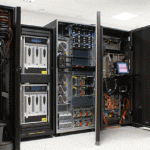 Envisage Consulting has the experience in providing your business with a successful migration. From project planning to implementation support, we provide a full SDLC process that will make your new system meet the demands of the current technology.

Are your legacy applications and processes slowing you down? Industry estimates there are over 70 percent of the world's data still remains on mainframes. Businesses implementing legacy based enterprise applications constantly encounter challenges. These challenges include:
High costs associated with maintaining and upgrading expensive legacy systems.
Risks associated with running potentially unsupported hardware and software
Shrinking labor-pool expertise on legacy systems
Lack of flexibility to add new products and services that contemporary platforms offer
Lack of integration and web capabilities for different business applications
Here are some benefits of legacy modernization:
Enhanced Flexibility. Creates a flexible IT environment that enables you to add new products and services faster, allows real-information access and provides new information channels.
Reduced Costs. Lowers the high maintenance cost associated with existing legacy platforms and reduces dependency on specialized resource needs.
Portability. Insulate modernized solutions from future technology changes.