About Us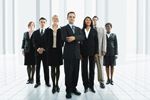 Founded in 2001, Envisage Consulting is a technology services, application development, migration specialists, and an Internet Consulting company. We are committed to providing our clients innovation, imagination, and dedication which in turn provides them with solutions tailored to their organization. With multifaceted technological expertise, Envisage Consulting will strive to deliver the right resources and solutions to your organizations computing needs.
We have worked with and provided solutions for a broad range of industry that include Manufacturing, Government Agencies, Internet Sales, Toll Road/Highway, Utility & Power Management, Underwriting, Global Shipping, Insurance, and Non Profit Organizations.
With more than 40 years of combined Consulting and Development experience, our company strives to provide the best client relationships when working with Envisage Consulting.