Enterprise Web Design and Development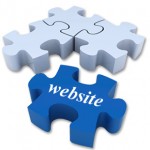 As businesses grow and managing information and processes becomes more complex, enterprise web development is increasingly necessary for combining all of the functionality a business needs, in a single, integrated system. This is especially true of organizations that have their technology and processing in stages, and have many small decoupled single purpose systems. This approach is very costly and inefficient, enterprise web development offers solutions for integrating all of these functions into a cost saving, efficient system that will enhance information management across your enterprise, its processes and functions.
Envisage Consulting offers enterprise web based systems and solutions that utilizes industry proven and well known open source platforms and technologies.